Wrapping up the Vlissingen Blitz Masters International Backgammon Tournament that took place January 14-15, 2023, in the Fletcher Hotel, Vlissingen (NL).

10 different nationalities were present.
Live stream replays and final with XG analysis and commentary by Michel Lamote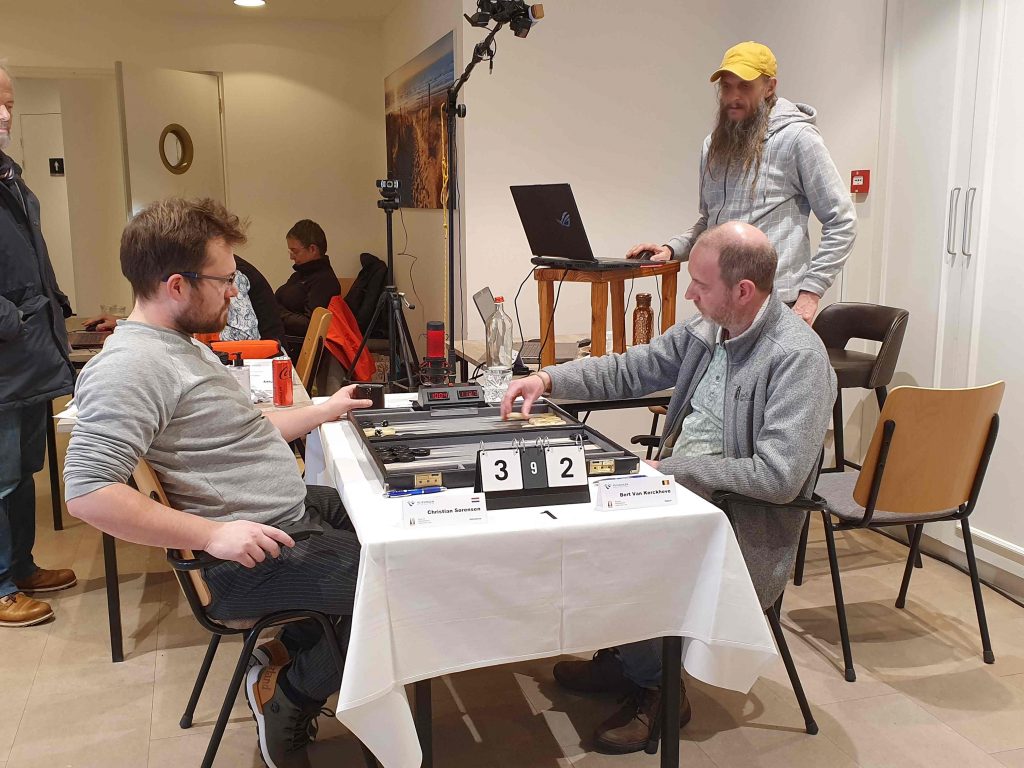 Final between Christian Sørensen (left) and Bert Van Kerckhove, with XG analysis and commentary by Michel Lamote: https://youtu.be/z4djhgNDtFM
Recording, transcription, and editing: Robin Bilderbeek, aka Rain.
Masters Tournament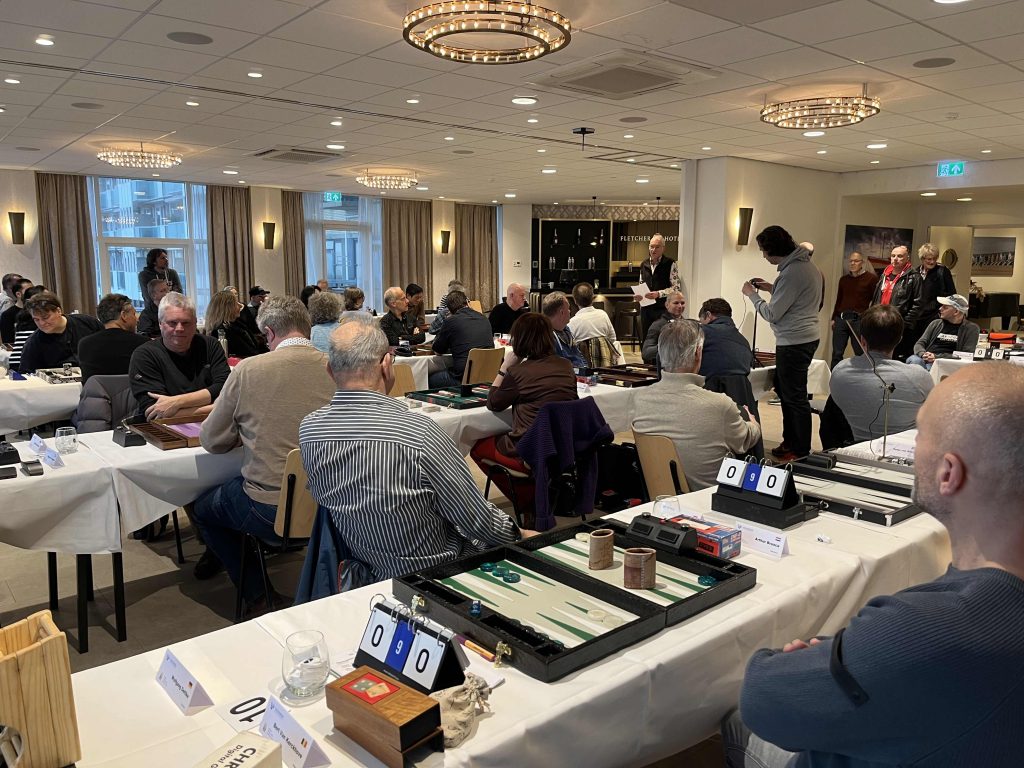 53 participants
Winner: Christian Sørensen (Netherlands)
Finalist: Bert Van Kerckhove (Belgium)
Semifinalists: Peter van Rooij (Netherlands), Jürgen Schettler (Germany)
Quarterfinalists: Pim van Haastert (Netherlands), Ed Baars (Netherlands), Rogier van Gemert (Netherlands), Claudia Göhnert (Netherlands)
Consulting doubles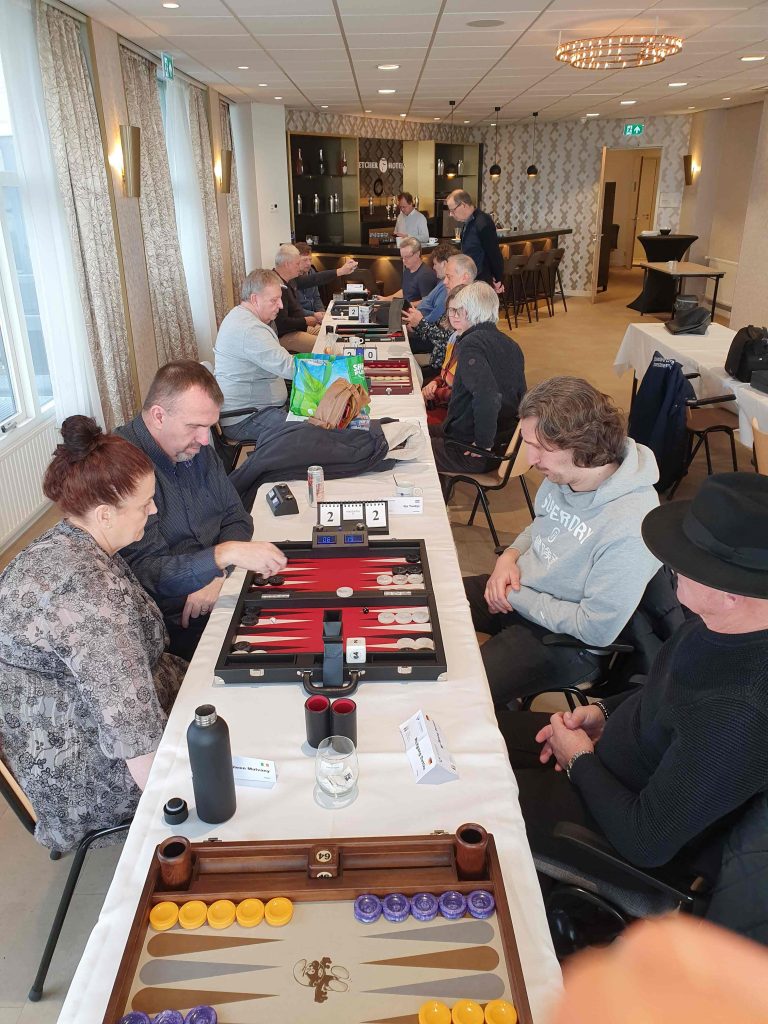 Winners: Marcel Büker & Marcus Reinhard (Germany)
Finalists: Sander Weysters & Maurits Pino (Netherlands)
Speedgammon
Winner: Pierre Viau (France)
2nd place: Ray Joenoes (Netherlands)
3rd place: Arthur Wright (United Kingdom)
4th place: Michel Lamote (Belgium)
Many thanks to:
I hope to see all of you in 2024 at the weekend of January 13-14.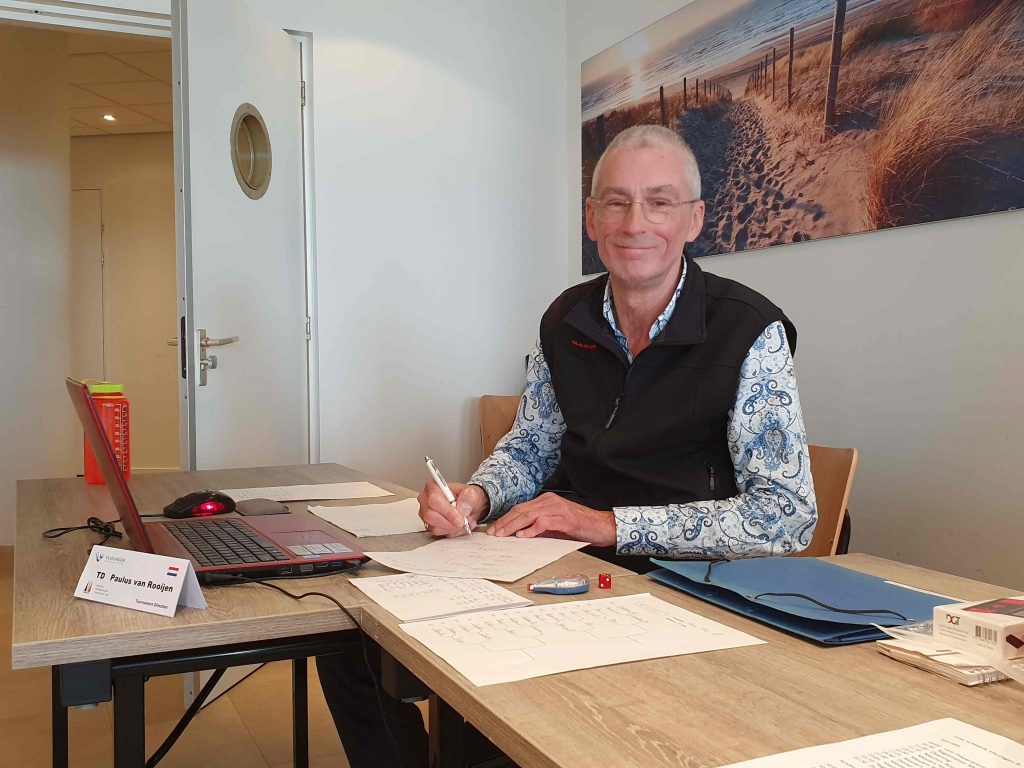 Sneak preview of some ideas:
a Master group (maximum 32 players) and an Amateur group (maximum 24 players)
Program for both groups:

Day 1: Qualification 5 rounds Swiss system (9 points)
Day 2: [a] Playoff of best 8 (11 points) or [b] Consulting Doubles / Speedgammon for who is eliminated from [a] or [b]
Kind regards,
— Paulus van Rooijen