In the past, the Belgian Individual Championship was a year long gruelling contest with long matches. Maybe too gruelling, and some regular participants lacked the motivation and dropped out. The lockdown gave the final blow to this project. But there was still need for a Belgian Champion and last year an experiment was started with a weekend tournament in Swiss format with 9 rounds of 9 point matches in two days. This proved to be a success. In 2022, main organiser Guy Van Middelem crowned himself champion in the tournament, which was held in the well known Orée Hockey and Tennis Club in Brussels.
This year, 32 players competed to become his successor in the same venue on the very warm last weekend of June, 24-25. It was an "open tournament" and we welcomed also players from the Netherlands, France and Germany, although only the Belgian title was on stake. Not all the best Belgian players were present, but it was still a good crowd with a lot of quality.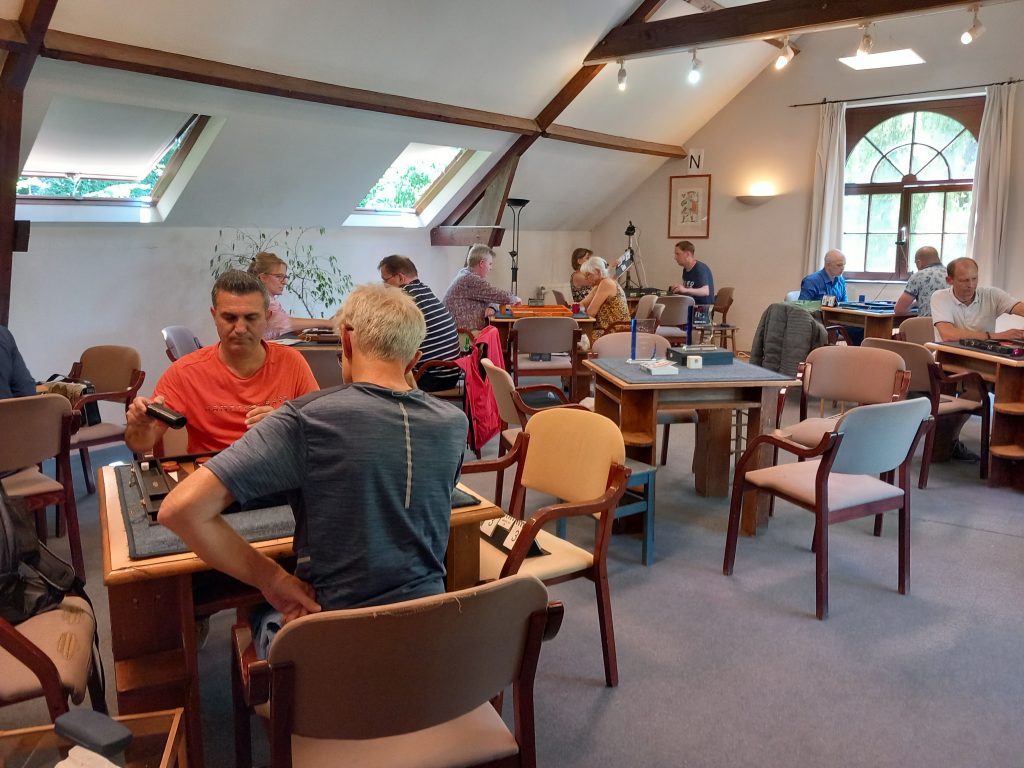 The bookmakers in all their wisdom saw about ten favourites, but in this highly competitive environment, nobody was sure of his or her place. Such a tournament is an ideal opportunity to study one's game and a lot of players filmed their matches, to review their decisions afterwards and hopefully learn something from their mistakes.
After the first day the bookmakers questioned their own wisdom, because some outsiders took the initiative in the rankings. Sole leader with maximum 5 points was Henri Pollet, followed by Sonja Custers, Paul van Dijke, Ronny Conaert en Archil Katamadze with 4 points. The group of players with 3 points was not yet eliminated, but their task on the second day would not be easy.
Sunday morning Henri continued his good streak and beat Paul, while Ronny overcame the difficult hurdle of Archil. In a Swiss tournament, it is always possible that one player runs away and is never caught. But in the seventh round Ronny interrupted Henri's road to the title and now everything was wide open again.
Ronny and Henri won both their next game, but also both lost in the last round: Ronny from Patrice de Sainte-Marie, and Henri from Paulus van Rooijen. Three players thus shared the first place with 7 points: Ronny, Paulus and Henri. Especially the performance from Paulus was impressive: he lost his first two games to win seven in a row.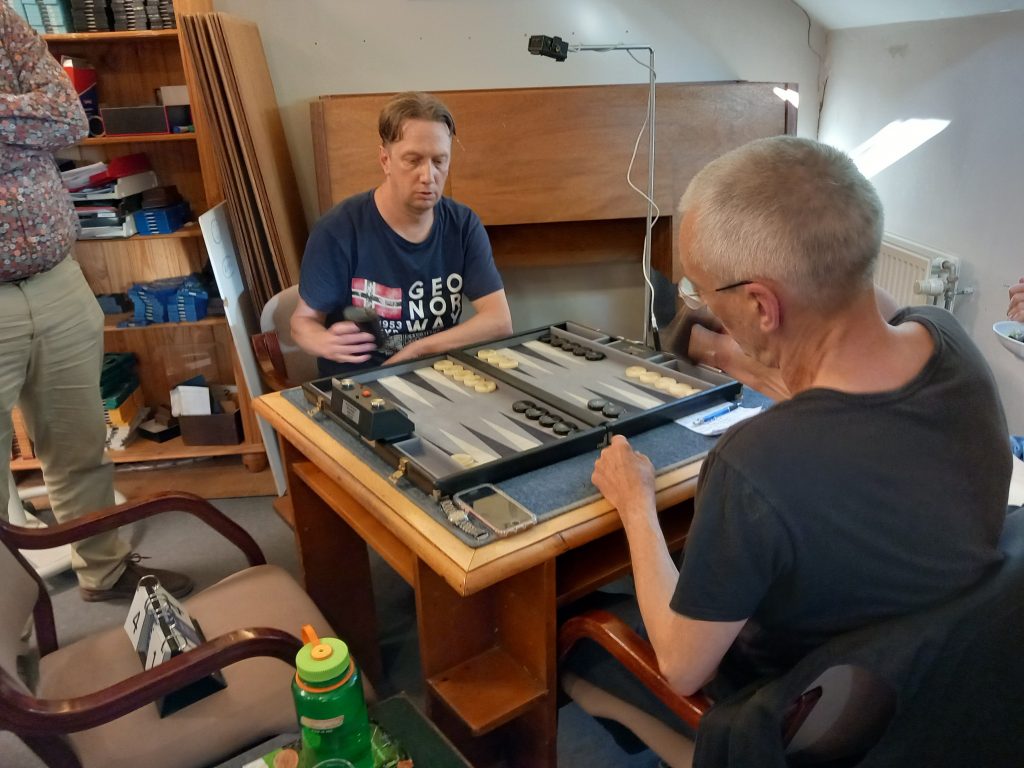 Mutual results was the decisive factor to produce a final ranking. Because Henri had lost from both Ronny and Paulus while the latter two had never met in the tournament, it was decided that these two would play a five-point final for the title. This exciting match was won by Ronny, which gave him the well deserved title of Belgian Champion 2023. Lately, he has been working hard on his game, and his consistency was surely one of the deciding factors in his success.
Congratulations to the winner and thank you to everybody who contributed to make this tournament a success!
— Luc Palmans
PS: The detailed match results can be obtained from the rating list.