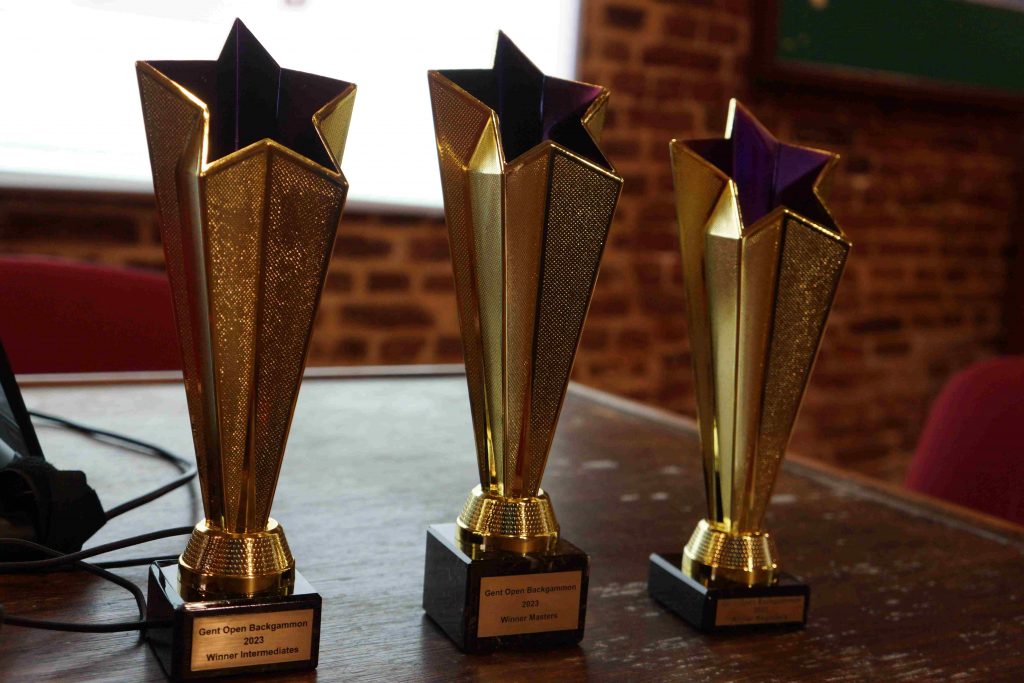 On April 22nd the Gent Open XVI attracted 25 players over 3 categories: 8 masters, 8 intermediates and 9 beginners battled it out for 7 rounds of 7 point matches at the premises of K.A. Union Sandeman.  In the masters, last man standing after 7 rounds was Michel Lamote, who wins back-to-back editions of this tournament!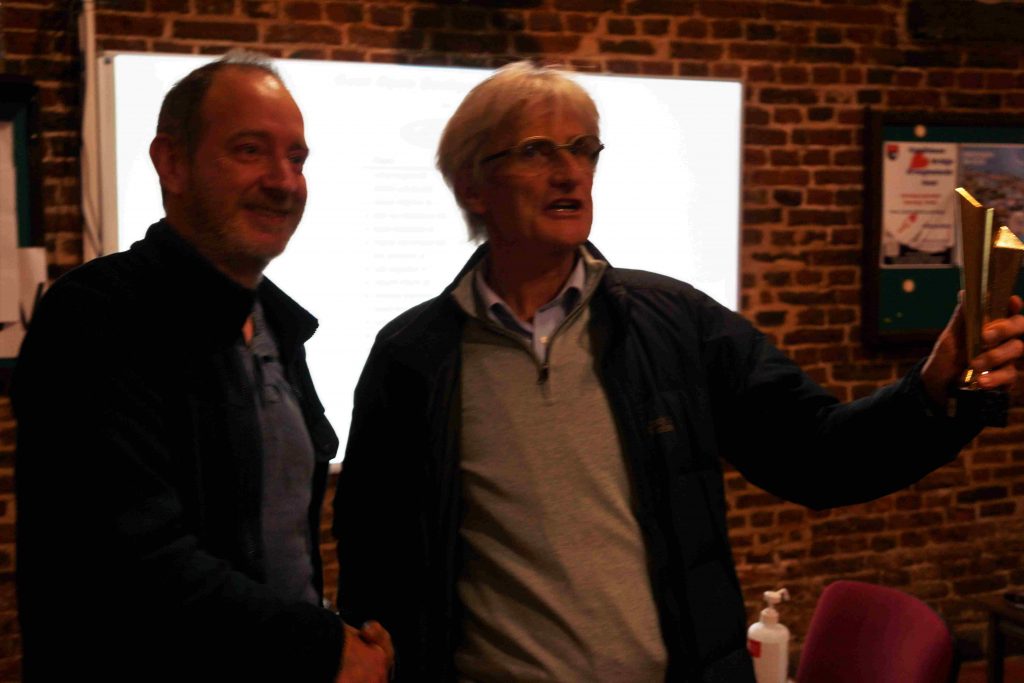 Paulus Van Rooijen and Bert Van Kerckhove share 2nd prize.  Jasper Watertor, organizer of the Rotterdam tournaments, wins the intermediates on resistance points and shares prize money with Robin Bilderbeek and Eric De Bouter. Johan Segers wins the beginners division and receives a backgammon book to up his level of play even more!  Maybe next time he can compete in a higher category…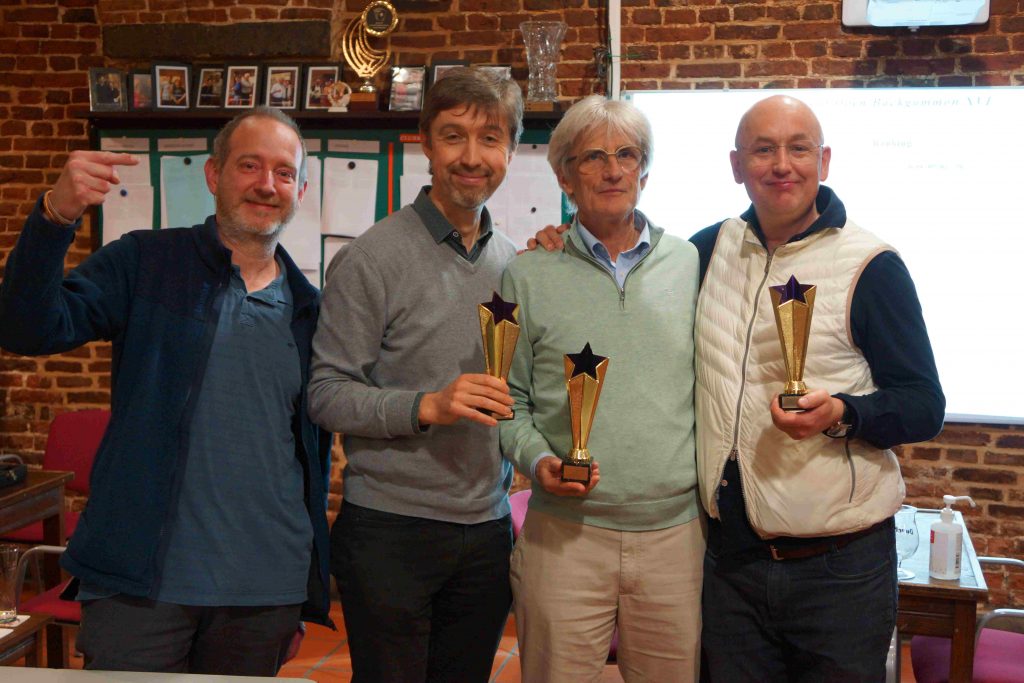 Everything went fluently and according to the schedule.  A big thank you to Nick De Ruyck for the catering, and to Magda, Roos & Bob for tending the bar.  A special thank you to bgfed.be for the financial support and to Toon Van Herreweghen for the tournament software.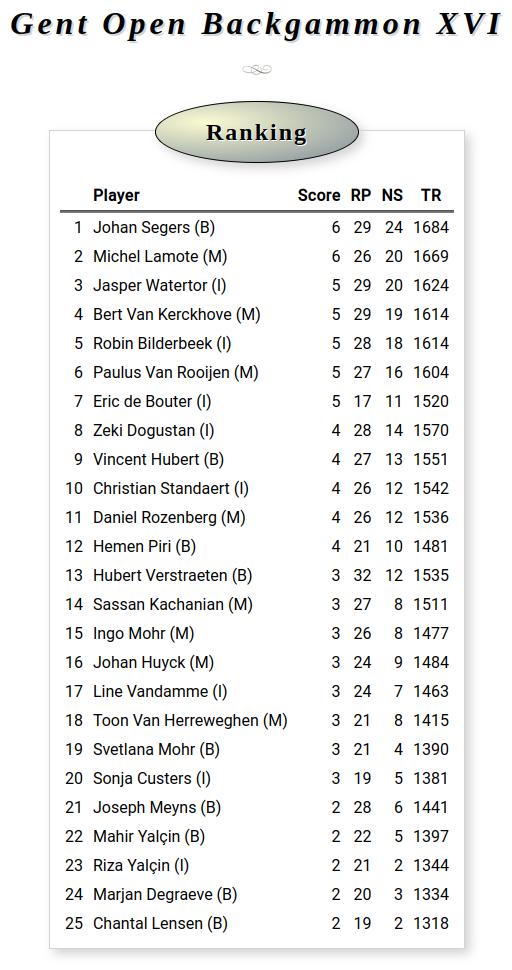 — Bert Van Kerckhove