After the first four matches of the Red Beaver League Final, Geert was leading 6-2. This meant he only needed two points out of the remaining three matches to become the first Winner of the RBL.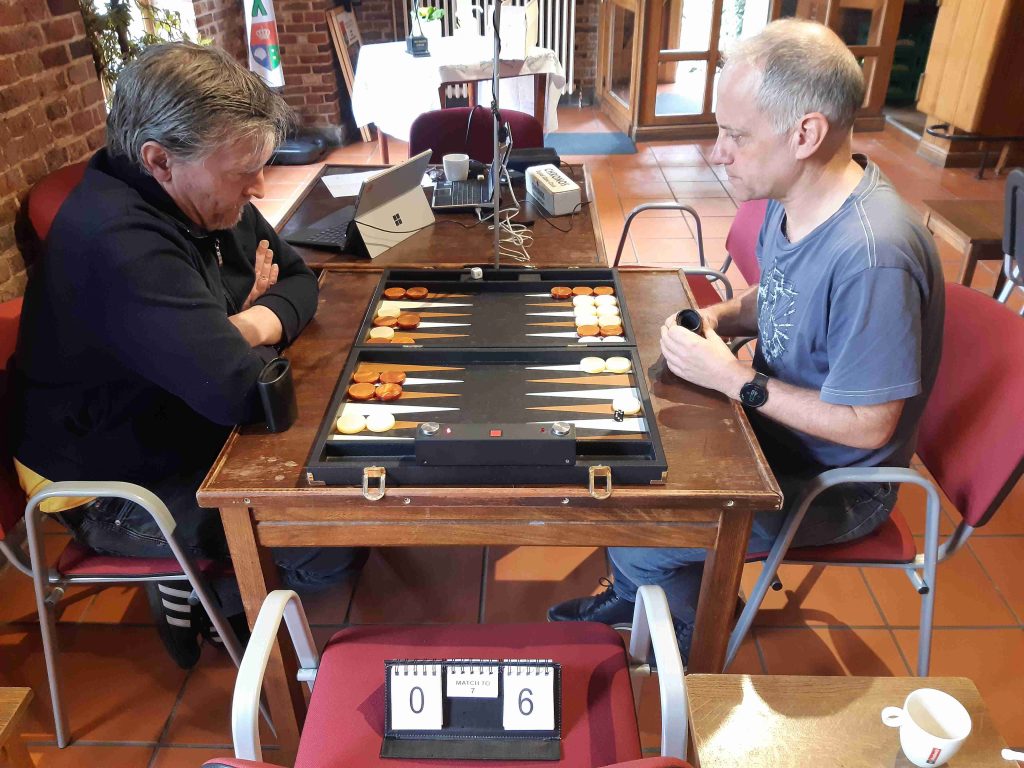 It was therefore imperative for his opponent Marc to not only win M5, but to do so with a better PR. Marc looked well underway to achieving this, but an avoidable checker-play mistake under extreme time pressure had grave consequences. Marc ended up winning M5, but his PR was just 0,016 too high to earn the PR point: 5,01 v 4,85. The score was now 7-3, which meant Geert only needed one more point out of two matches to take the coveted RBL title.
Geert did not falter. Realizing this was the match that mattered, he produced his best PR of the duel (2,45) and although this was not enough to take the PR point (Marc played PR 2,17), he won M6 quite easily with 7-2, making him the Winner of the first edition of the RBL and 2023 BGFed.be UBC Champion: 8-4.
Although M7 was of no importance, Geert and Marc agreed to play it anyway, bringing the final score of the duel to 9-5.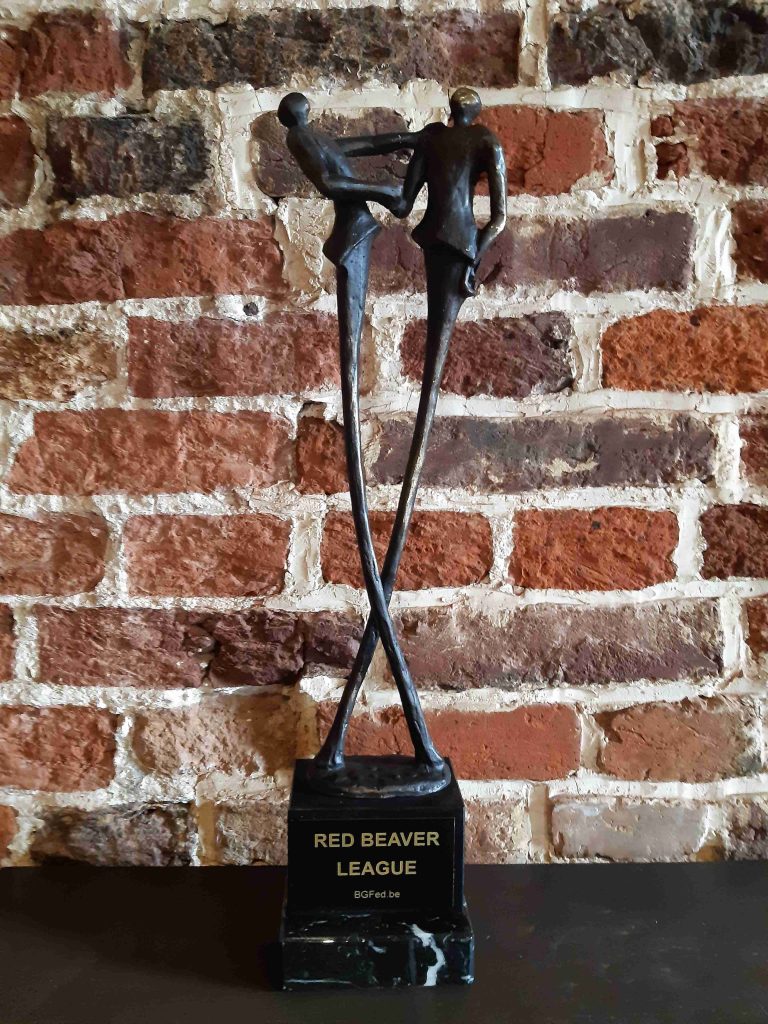 True, Geert was lucky to win five of the seven matches, but his OPR (= Overall PR) of 4,34 shows that he thoroughly deserves this title. Congratulations! Marc, on the other hand, only produced his A-game when the calf was drowned and will regret not having managed his time better and having lost four valuable points with 5+ PR's in Matches 1, 2, 3 and 5. Notwithstanding all this, he produced a noteworthy PR of 4,11, something he can find some solace in.
As Champion, Geert can now rest on his laurels till the 2023-2024 edition of the Red Beaver League is completed. He will then defend his title against the Challenger, i.e. the winner of RBL 2024.
Please find the updated Results and Leaderboard via the link in the menu.
— Michel Lamote