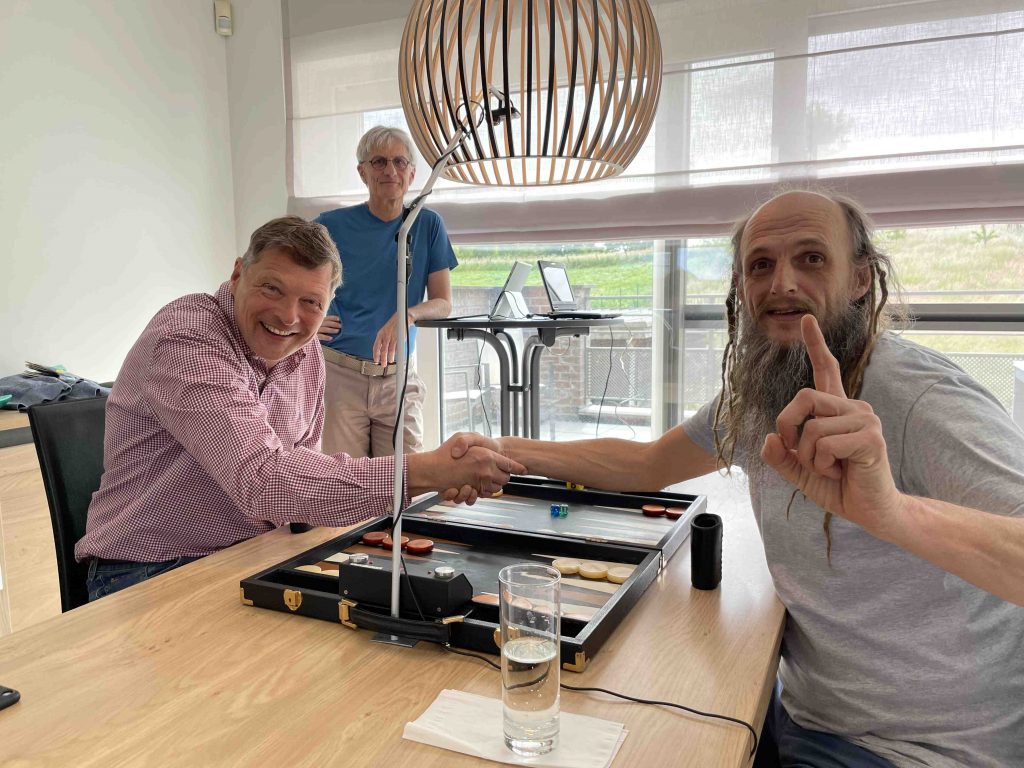 Last week, the two Level 5 duels were played.
At Orée on Wednesday afternoon, Guy Van Middelem beat Alain Chif 5-1 in a hard-fought duel. Guy now progresses to Level 4 where he will meet Paulus Van Rooijen. Alain, who saw his fine performance marred by two resignation errors, will play Maurits Pino to secure spot (10) in the 2023-2024 RBL playing roster.
On Sunday, Maurits was 0-4 down against Robin Bilderbeek after two matches, which made the 3rd match unimportant. Robin promotes to Level 4 where he will meet Bert Van Kerckhove in Autumn.