Headed by team captain Johan Huyck, the Red Beavers Alain Chif, Michel Lamote, Johan Segers and Geert Van der Stricht drove to the Grand Casino of Forges-les-Eaux (France) to participate at the 2020 edition of the WBGF Team Championship, January 7-9. Their ambition: to do better than in Budva (Montenegro, April 2019), where Belgium was eliminated by Denmark in the quarter finals.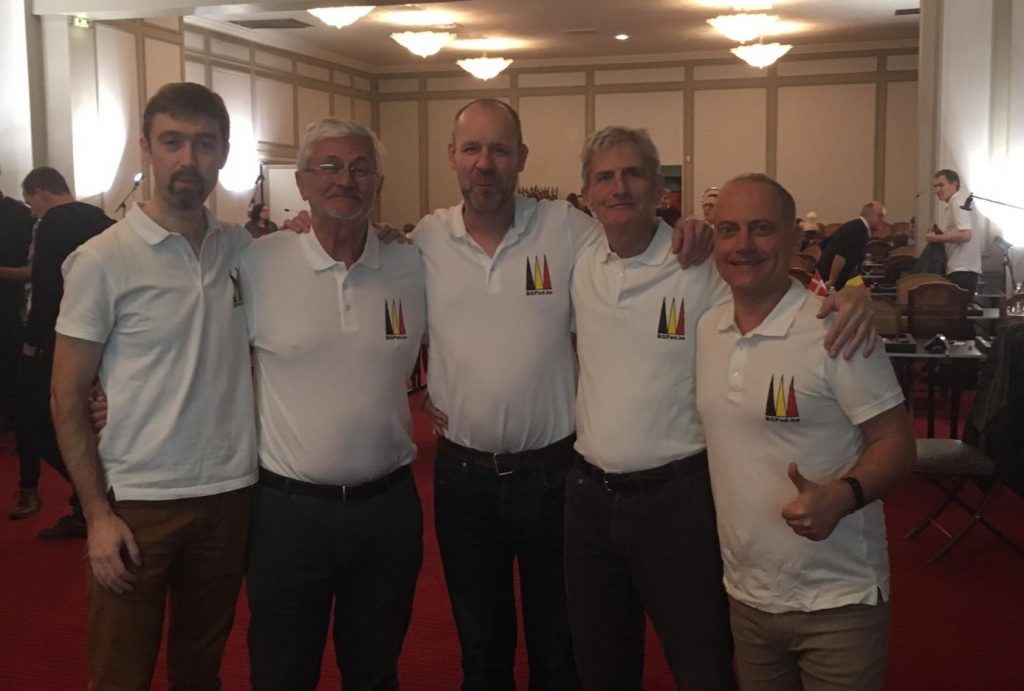 There were 17 countries divided in three groups. Belgium was in group B, together with Czechia, Cyprus, Turkey, Russia, and Germany. Victories against Cyprus and Russia and draws against Turkey and Germany were sufficient to reach the 2nd place in group B and a spot in the quarter final, in which Belgium met…
… Denmark again. Michel and Johan S. lost their matches relatively quickly, but Geert and Johan H. were close to winning theirs, raising hopes for a team consultation tie-breaker. But the Danish players, which are among the world's strongest, proved hard to beat, and at the end, the Danes prevailed on every board. They went on to win the championship, before Greece (2nd) and France (3rd).
Belgium continued to defeat Austria but lose from the UK, ending 6th, one place better than in 2019.
The 2021 edition will take place in Trier, Germany. Can we do better still?
Pictures and results: