Immediately after the General Assembly of BGFed.be npo, organizer Guy Van Middelem welcomed 22 players at the 95th edition of the Brussels Friendly in tennis club le Roseau, Uccle.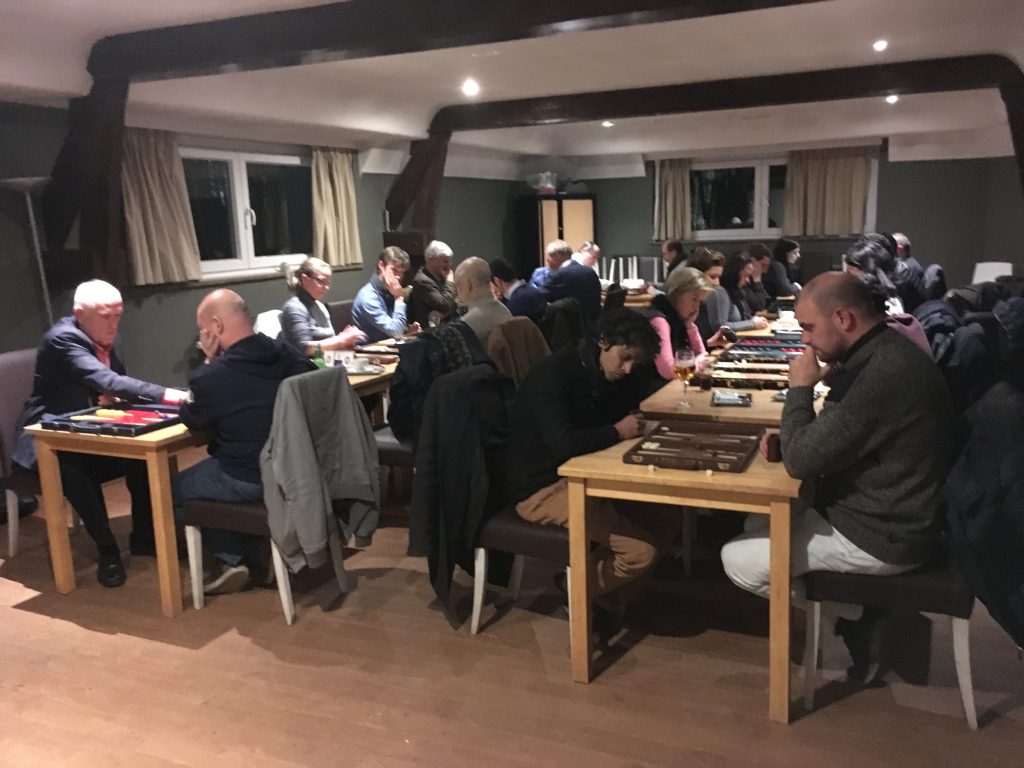 In a very enjoyable atmosphere everybody played four 5-point-matches. Sassan Kachanian and Alain Chif were the only players who managed to win all their games. Five players (Itzhak Solsky, Kristoffer De Weert, Luc Palmans, Theo Sarmanidis & Mahir Yalçin) finished with 3 wins, and shared the third prize.
The Brussels Backgammon Club welcomed two new members for 2020 : Joya Capelluto and Rik Vos. They started winning some matches already.
Next tournaments: Leuven Monthly, on Sunday, December 15, at 13h45 in Squash club de Vaart, Wilsele; Brussels Friendly 96 on Friday, January 3, 2020 at 19h45 in tennis club le Roseau, Uccle.
Save the date for Brussels Friendly 100 on Friday, May 1, 2020. Celebrating backgammon, a whole day long.
— LP & GvM