Players from London, Berlin & Moscow joined Paris & 7 BGFed.be members on Friday the 31st of May for the 3rd Intercity week-end. Great organizer Ibrahima Guillard welcomes everybody with drinks 'à volonté' and we enjoyed nice lunches & dinners. Except a few format bugs, the tourneys went smoothly in a (noteworthy) very friendly atmosphere.
In the Advanced Team tournament, BGFed.be team A (with Alain Chif, Michel Lamote, Marc Steyvers, Geert Van der Stricht and Guy Van Middelem) did well but lost narrowly from London (with some top stars) and Paris 2, finishing 3rd (Paris 2 won). Marc got 4 victories (out of 4), Geert 4 out of 5.
In the Intermediate Team tournament, BGFed.be team B (with Sonja Custers & Lorenzo Pacini) tied for 1st place but was ranked 2nd due to a tie-breaking rule. Well-done!
The Individual tournaments started on Saturday the 1st of June to finish next day on Sunday afternoon.
In the Intermediate series (16 players), Alain & Lorenzo qualified for the Main finals (top 8) but, next day, failed in the ¼ finals. But Sonja won a prize & medal by winning the Consolation finals.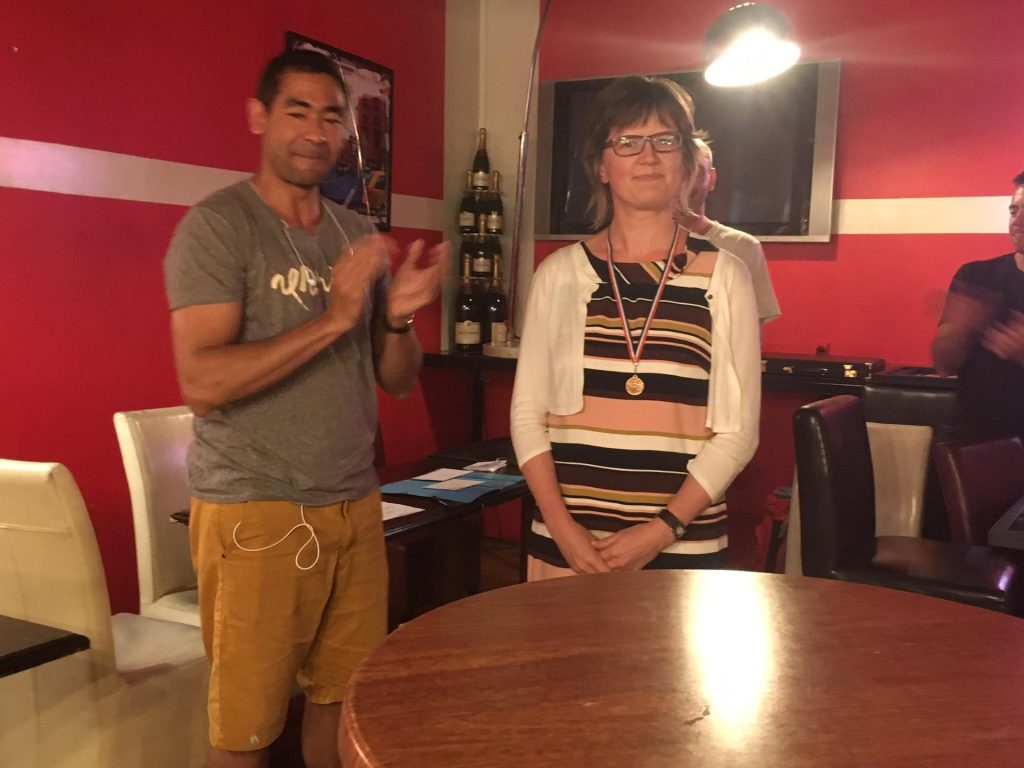 In the Advanced series (39 players), Michel & Guy had a good run on Saturday (Michel 4 victories out of 6, Guy 5), qualified also for the Main finals (top 8). Michel's run stopped in the ¼ finals, but Guy went on to win two more matches an played the Main final, losing narrowly to Paris-player Arthur Menez. A big runner-up trophy was his due.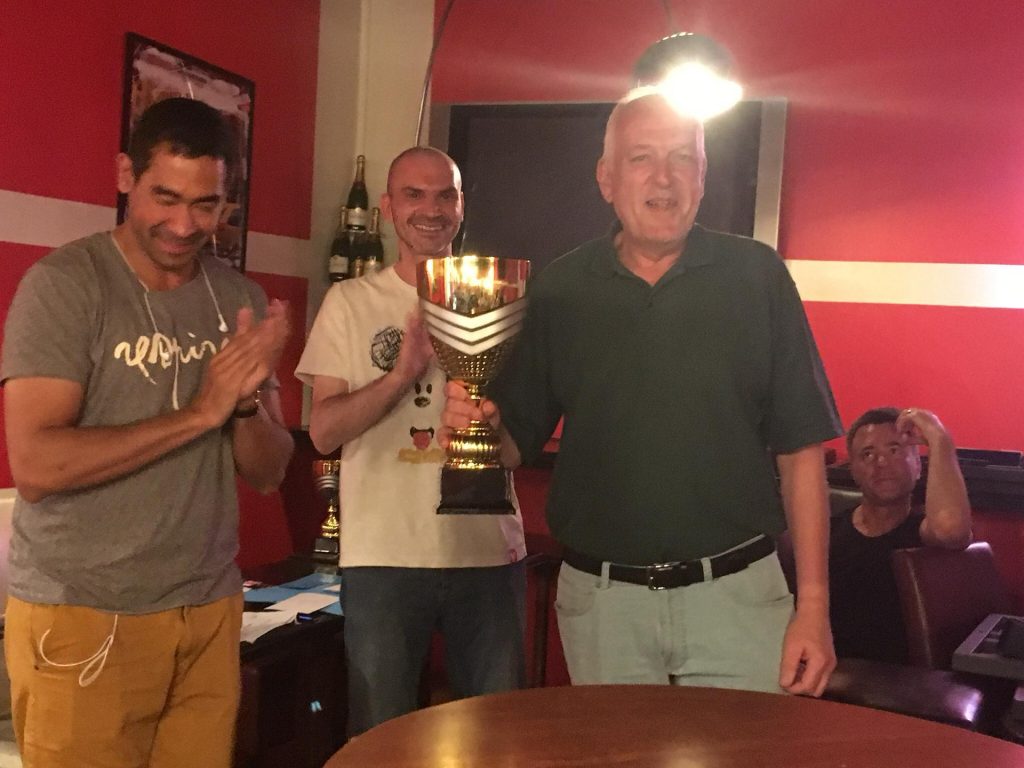 Thanks, Ibrahima, for a wonderful event. See you all back in London next year, hopefully with 10 BGFed.be members.
— GvM