Today, Sunday, March 5, Brussels received Leuven in a duel for the right to challenge Gent, holder of the 4 Cubes since 2019. Play took place in one of the bridge rooms of the Royal Orée in Sint-Pieters-Woluwe. Brussels had fielded a strong team: Ithzak Solsky, Kristoffer De Weert, Paulus van Rooijen and Johan Brisaert. But Leuven had sent its rating top as well: Michel Lamote, Toon Van Herreweghen, Ronny Conaert, Johan Segers and Sonja Custers. Fifteen 7-point matches, in three rounds of five, would determine the outcome.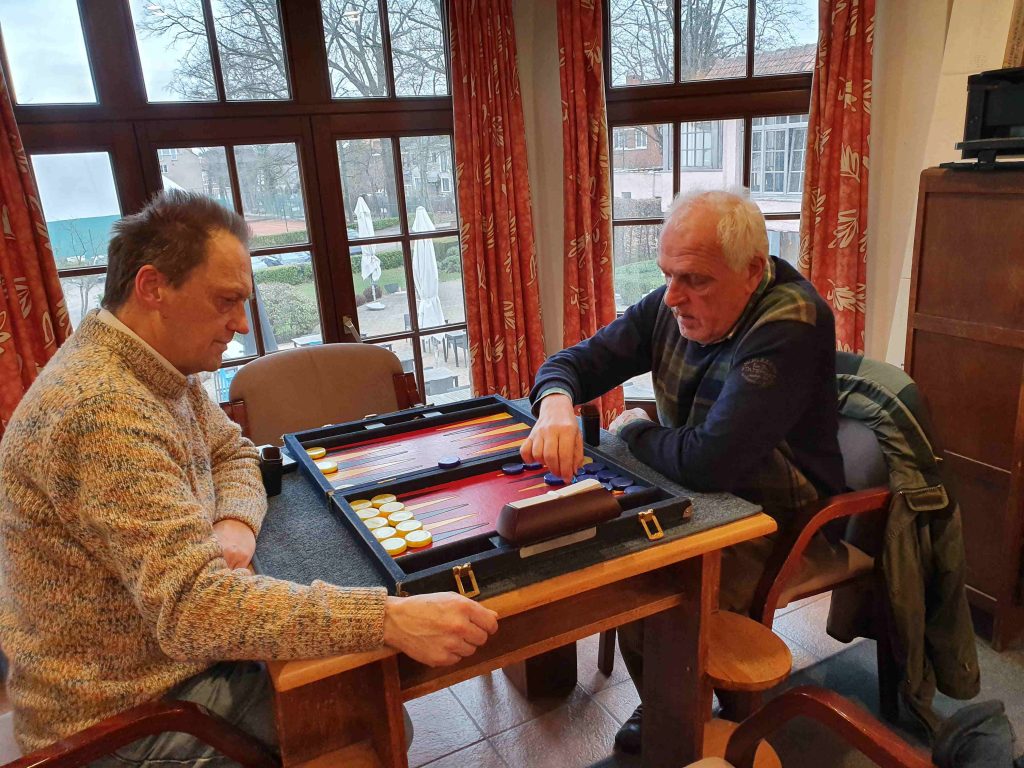 In Round 1, Leuven took a small 3-2 lead. But in Round 2, Brussels struck back, winning 4 matches out of 5. The score after two rounds was therefore 6-4 to Brussels' advantage, meaning that 2 victories in Round 3 were already enough for them to win the majority of the 15 matches.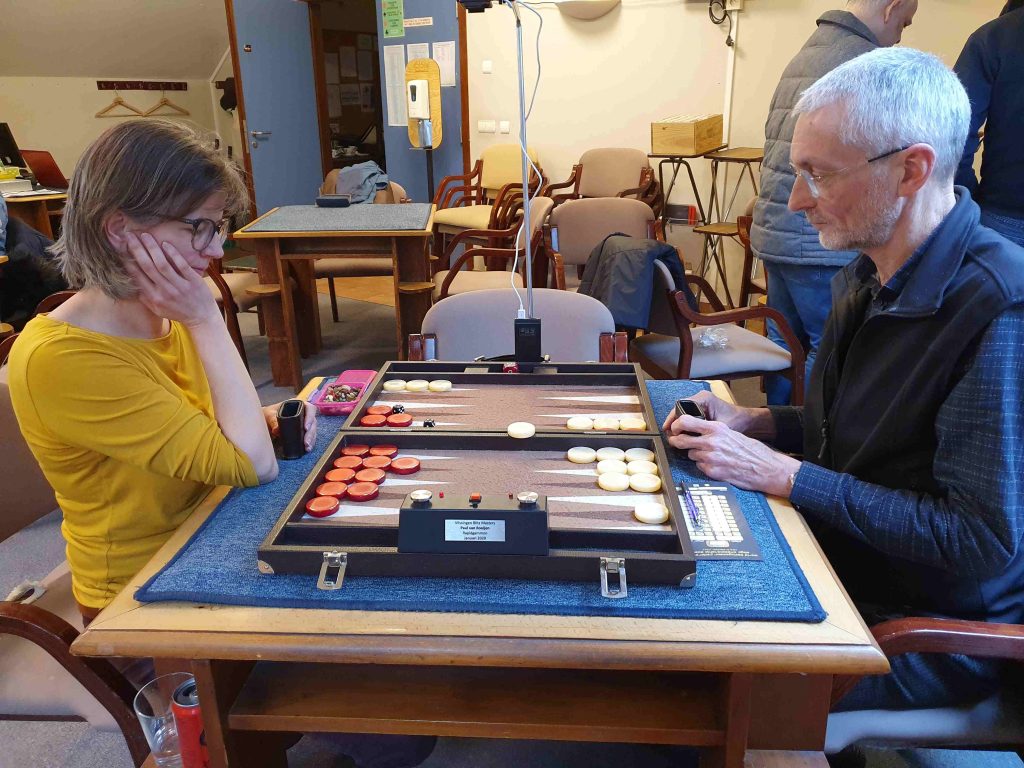 And so they did, with even one match to spare: 3-2 for Brussels in the last round, and thus 9-6 for them in total, a convincing victory. This means that last year's Gent-Brussels final will be repeated sometime in the fall.
Will Gent confirm its title as Belgium's Best Backgammon Club one more year or will Brussels succeed this time to snatch the trophy home?