Spurred on by Tournament Director Geert Van der Stricht, the 12 participants transcribed all thirty 9-point matches within 48 hours, an unprecedented achievement. Here are the results :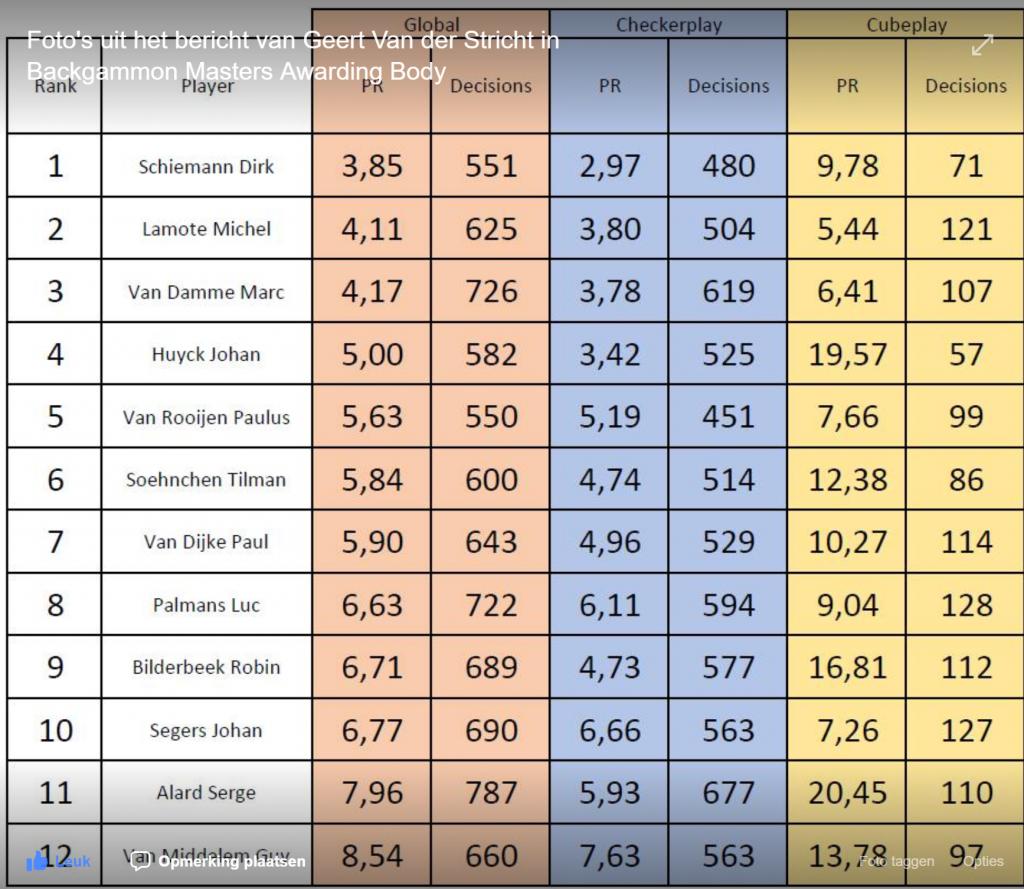 The field consisted of 7 Belgian players, 3 Dutch players and two German players. It was Dirk Schiemann from Germany who took the PR prize with a grandmasterly performance of 3,85 PR. Marc Van Damme and myself did our best to play like a grandmaster… but could not quite pull it off. Still, our PR's promise good things for the future.
All in all, the level of play at this tournament was very decent. The average PR of all players combined was 6,01. Most players played slightly better than their current BMS rating, which deserves praise. Funnily, the bottom 6 players on the PR list scored the most wins, namely 16 versus only 14 for the top 6. Most victories were scored by Paul Van Dijke (4 wins : winner of the Xmas Trophy) and Johan Huyck (4 wins : runner-up).
Playing conditions in the Sandeman Club in Gent were excellent. The schedule was meticulously respected and the catering and service were top. BMS(BE) would like to thank all participants for their sportsmanship and transcribing zeal. Many thanks also to Geert and his team (Johan Huyck and Paulus Van Rooijen) for making this great event happen. The 3rd Xmas Trophy will be held at the same location somewhere in the last week of 2018.