In preparation for the WBGF World Team Championship (8-10 April), Belgium's four highest ranked players sparred in the Montenegro Challenge. Marc Van Damme, Geert Van der Stricht, Johan Huyck and Michel Lamote played six 13-pointers against each other in a round robin for a total of eighteen matches each. Here is how they did:

Geert Van der Stricht won the Montenegro Challenge in convincing fashion with this excellent performance.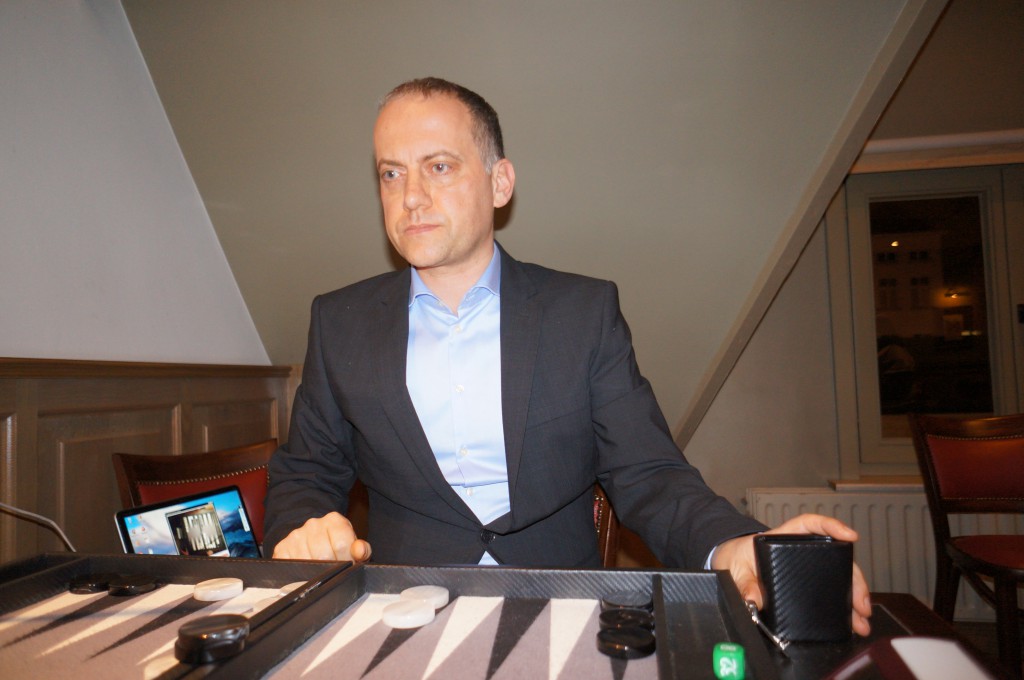 After years of persistent study, weekly practice and in-depth analysing, Geert has made it to the top of the BMS Grading Table with a PR of 4,34 (600 EP). Fantastic achievement!

Marc Van Damme won most matches, but came in second for the PR prize (which was what this Montenegro Challenge was all about). Still, this is a solid performance, more than good enough to compete confidently with the best in the world.

Coming out of hibernation, I could not find my best form and have to be satisfied with this average PR… Hopefully I can lift my game a bit in Montenegro…

Johan would have loved to play below-5, but made just one or two errors too many. Looks like Belgium will soon have a confident quartet of below-5 players.
We had set it as our goal to play collectively below 4,5 PR, but narrowly missed the mark.
The WBGF World Team Championship starts on Monday 8 April and will be played over three days in Budva, Montenegro. 27 countries have entered, with Japan, Denmark, Germany and the USA as the teams to beat. Belgium will be represented by a team of six "Red Beavers": the four players mentioned above together with Johan Segers and Guy Van Middelem. Also Paulus Van Rooijen and Paul Van Dijke will be present, but sadly they could not find enough teammates to form a team for the Netherlands. They will compete in the 4th Merit Open Montenegro Grand Prix, however, which starts on Wednesday 10 April and finishes on Sunday 14 April.