As told in an earlier post, the 4 Cubes 2022 format is simplified to two encounters: first, Brussels and Leuven play to decide who can challenge the current trophy holder Ghent, and second, the winner of the Brussels-Leuven encounter will go to Ghent to play for the title.
The challenger duel between Brussels and Leuven took place on Friday, July 1, at the Sport and Squash Club De Vaart in Wilsele. Each team had fielded five players: Johan Brisaert, Kristoffer Deweert, Paul van Dijke, Paulus Van Rooijen, and BIC 2022 champion Guy Van Middelem for Brussels against Ronny Conaert, Sassan Kashanian, Luc Palmans, Johan Segers, and Toon Van Herreweghen for Leuven. Three rounds of 7-point matches, fifteen matches in total, would bring the decision, the team with eight or more victories winning the confrontation. Players of the two teams were ranked according to the most recent version of the rating list and then paired in three rounds according to the following format: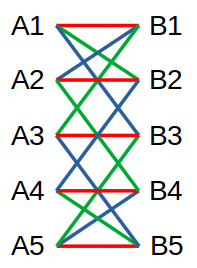 After Round 1, Brussels was leading 3-2, but Leuven turned the tables in Round 2 drawing the score to 5-5. Round 3 was to bring the decision, and the suspense grew as the first four matches were divided equally among the two teams, bringing it all down to the last match, between Kristoffer and Ronny.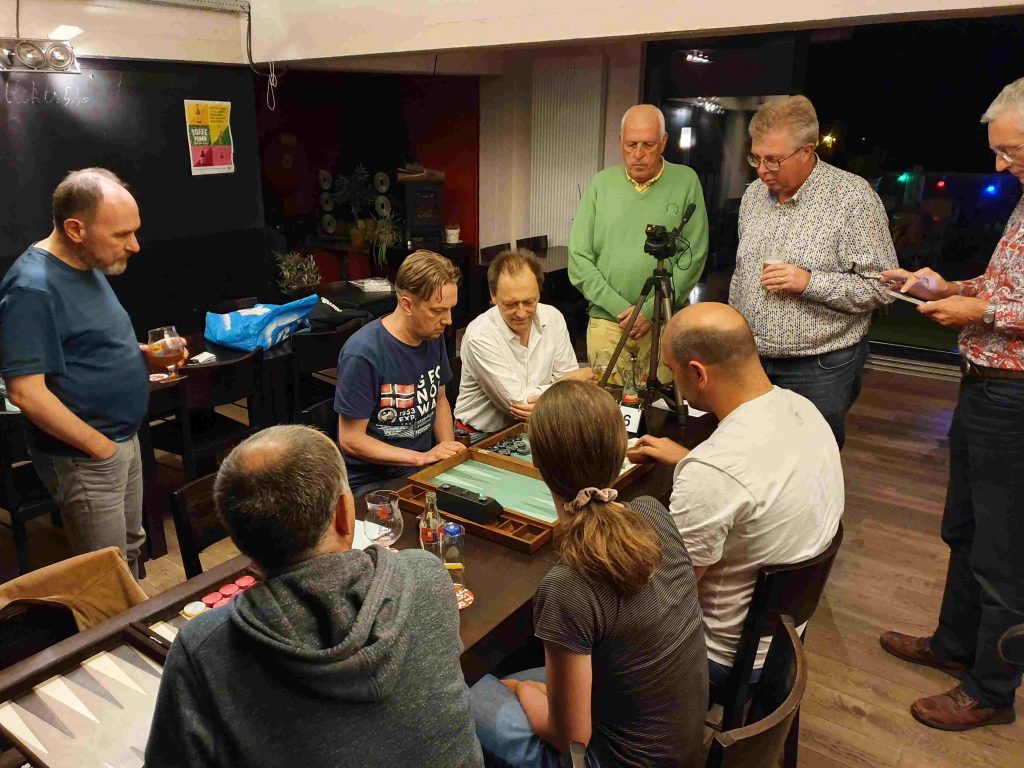 As if it had to be, their match culminated to a double match point game at the score of 6-6, in which a close race would bring the decision. In the end, Kristoffer rolled the better dice, clinching the much coveted victory and the challenger status for his team, Brussels. Congratulations!
As a result, Brussels will meet Ghent in the Fall of this year and fight for the title of Belgium's Best Backgammon Club. Good luck to both teams!