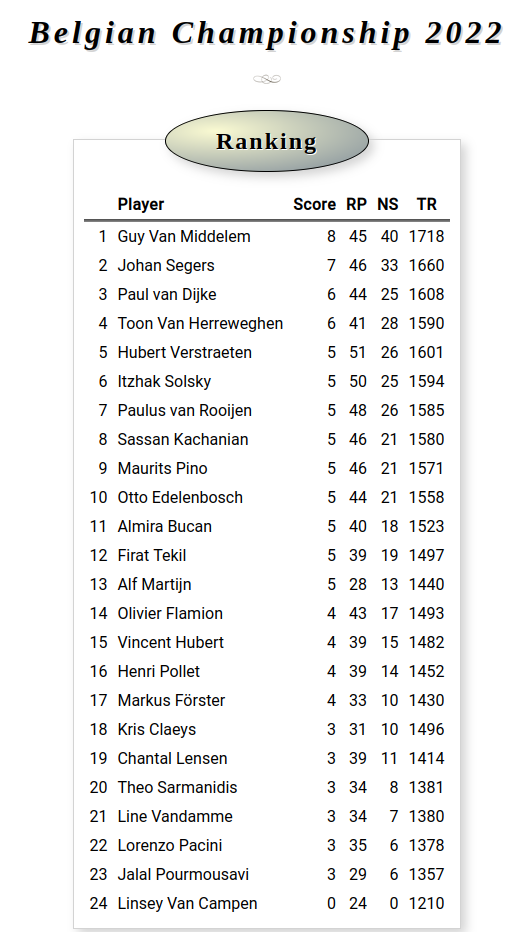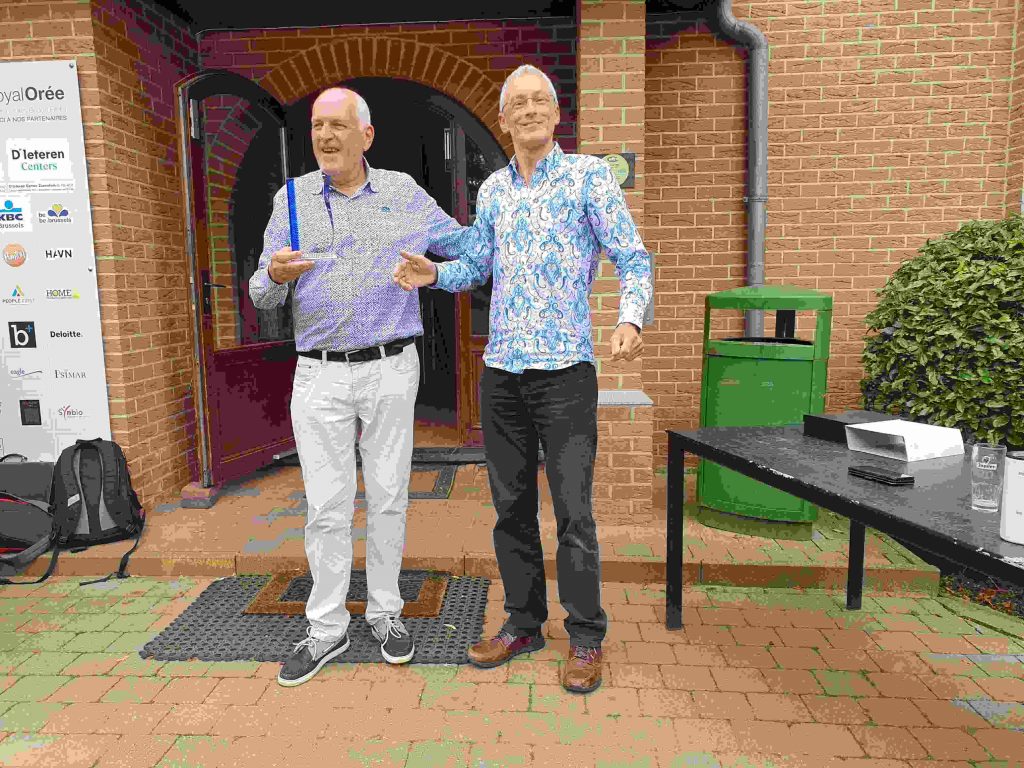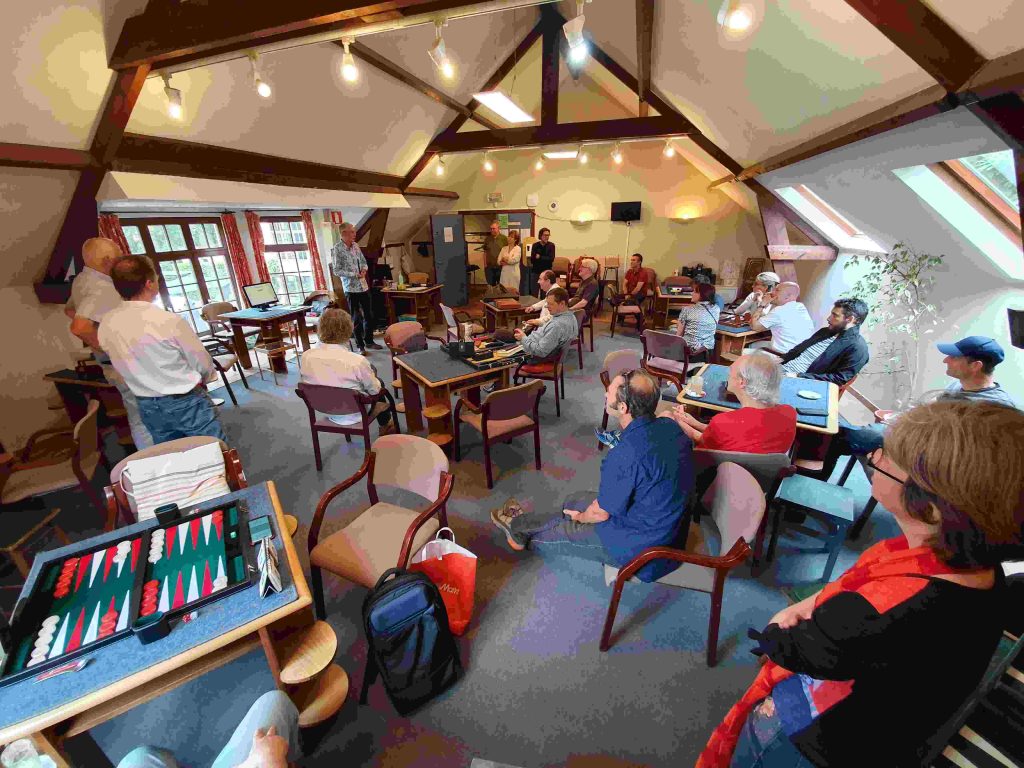 On Saturday and Sunday June 25 and 26, twenty-four players gathered in the Tennis, Bridge and Hockey club Orée in Sint-Pieters-Woluwe for the Belgian Individual Championship (BIC) 2022 backgammon, organized by BGFed.be president Guy Van Middelem. Nine rounds of 9-point matches were disputed along the Swiss tournament format via the free software ludite, implemented by Toon Van Herreweghen. Before the start of the tournament, the winner of the 2020 edition, Paulus van Rooijen, received his well-deserved trophy. Paulus then proceeded as master of ceremony with the kick-off of the 2022 edition.
After day one, Itzhak Solsky was in pole position with five victories in five matches. On day two, however, his fortunes turned, and he was overtaken by his pursuers. In the end, it was Guy himself who only had to concede one match in the whole tournament, against former champion Paulus, to end on top of the ranking. Runner-up was Johan Segers, who lost only from Itzhak on day one and from Guy on day two. The third place (six victories in nine matches) was shared between Paul van Dijke and Toon Van Herreweghen.
The tournament format was different from that of the previous editions, which was based on a competition spanning a whole year and with players divided into leagues. The format for 2023 is still to be decided.
Congratulations to all players for the high level of play and sportsmanship and a big thanks to everybody involved in making this event a success.