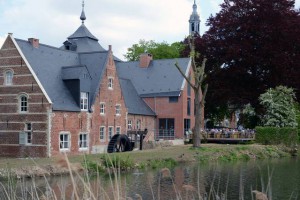 New venue: Brasserie de Abdijmolen, Abdij van Park 4, 3001 Heverlee.
Swiss tournament (6 rounds, 5-point matches)
Lunch lecture by Michel Lamote
Club contest 'Fonske Challenge'
PR contest 'Vesalius Challenge'
[ Full announcement ] [ Flyer ]
Please register by the online registration form.
Reduced fee (€25) if you pay before November 15.
Small breakfast and lunch included.
Backgammon Club Leuven vzw
Oudebaan 126, 3360 Bierbeek
BE45 7360 1683 2089